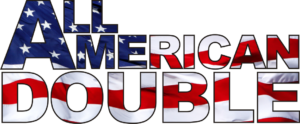 No one would confuse Boron, California, with London, but the two cities share a distinction: both are home to makers of double-barreled big-game rifles. Otherwise, Boron is a windswept stretch of desert, north of Los Angeles, that is best known for sagebrush and a borax mine. A traveler might stop in Boron only to buy enough gasoline to get on to Las Vegas. Or to visit rifle-builder B. Searcy & Company. Butch Searcy, founder and owner, grew up in Boron and married his high-school sweetheart. Post-college, he returned to work in the mine and became an accomplished welder and machinist. Then, after a tour in Vietnam with the U.S. Army, he bought a gun shop in Farmington, New Mexico. Undaunted by a total lack of formal training as a gunsmith, he became a specialist in re-barreling rifles and handguns used by metallic silhouette competitors.
Sometime in 1980, Butch overheard two British gentlemen discussing the perceived inability of Americans to build double rifles. His competitive and nationalistic juices stirred, he decided to prove them wrong. His first effort was to convert a Red Label over/under shotgun to .300 H&H. It took him six months to figure out how to modify the action and regulate the Douglas barrels, which he'd sleeved into the Ruger's monobloc. Next he modified a couple of Browning BSS shotguns by adding dolls-head extensions to their barrels, for better locking, and re-heat-treating the receivers to enhance their strength.
These projects didn't bring in any cash, though, and by 1990 Butch was building bench rest-style single-shot bolt-action rifles. But doubles still beckoned. Three years later, he designed and made his own double-rifle action, a boxlock based on the proven Anson & Deely design. Then he added a Holland & Holland-style sidelock. The matter of using shotguns as foundations for big-bore rifles now elicits strong reaction from Butch. For "stoppers" like the .470 and .500 Nitros, he feels that shotgun actions are inadequate and may flex under heavy recoil. Such flexing can cause doubling—both barrels discharging simultaneously, which is not only unwanted and dangerous, but also hard on the shooter.
Personally, Butch Searcy is more heavyweight Greco-Roman wrestler than ballet dancer, and his first rifles were a reflection of their builder. He set out to build reliable, accurate side-by-sides rather than gorgeous works of art. His actions were CNC-machined from 416 stainless steel, but if the customer requested color case-hardening—initially, few did—he used 8640 steel. Barrels were supplied by Pac-Nor (Oregon) and the wood by Jim Preslick (California) and Bill Dowtin (Montana). New England Custom Gun, Ltd., in New Hampshire, made his front and rear sights. Engraving was by Ron Collins of California, formerly of Purdey. As a result, Searcy double rifles were relatively inexpensive, and the fact that they were made in America appealed to many customers. Along with affordable and functional, they proved to be hell-for-tough, and professional hunters in Africa started buying them. Critics—there have been few—described them as "chunky." This would change.
Part of the high cost of a double rifle is getting both barrels to put their bullets into a common group. Searcy requires his .470 and .500 Nitro Expresses to print two-inch or less groups at 50 yards, with two rounds from each barrel. How he regulates (joins and adjusts) barrels has always been mysterious; Butch insists that his techniques are conventional, but, when pressed for details, he glosses over a key step in the process. What he will say is that his barrels are threaded into holes in the monobloc that have been bored parallel to each other and perpendicular to the standing breech. Other makers typically angle the barrels toward each other at about 1.5 degrees. Searcy's approach is not only somewhat easier to machine, it also results in longer cartridge case life for shooters who reload their own ammunition, such as Americans, who are less burdened by legal restrictions on this than Europeans and Africans.
After the tubes are secured in the monobloc, Searcy places a spacer at the mid-point of the barrels and solders a wedge between the muzzles. The objective is for the centerlines of the bores to converge at about 40 yards. The front wedge is then heated, to loosen the solder, and moved in or out to bring the barrels' 40-yard point of impact together. This is a skill that few have mastered.
Today, more than 40 professional hunters in Africa use Searcy double rifles. While he's made everything from a .22 Hornet to a 4-bore, 80 percent of his clients order the .470 Nitro Express. Designed by British gunmaker Joseph Lang around 1900, the .470NE propels a 500-grain bullet at about 2,125 feet/second and produces some 5,030 foot-pounds of energy. It is a popular "stopper" for the largest dangerous game, and naturally it delivers significant recoil.
Getting sufficient shooting practice is important regardless of the intended game, but it is critical when the rifle delivers bone-jarring impact at both ends, the distances are short and the target wants to kill you. To encourage his customers to get enough "trigger time," Butch will supply reduced-power cartridges for practice. He also emphasizes upper-body strength, to carry the heavy rifle (11 to 14 pounds or more, depending on caliber) for long periods and then handle it quickly when necessary. Visitors to the factory in Boron often note the weight-lifting equipment that Butch and his employees use.
Butch is a Life Member of PHASA, the Professional Hunters Association of South Africa. He has been on safari six times and taken a lot of game, including an elephant and six Cape buffalo. Searcy rifles are based on time-tested designs and patents, and then fine-tuned through personal experience (which helped Butch settle, for example, the question of ejectors v. extractors). And the Searcy warranty is simple: If anything fails, he'll fix it, at no charge and for life.
The best-known "professional" Searcy client is Johan Calitz, an important safari operator (www.johancalitzsafaris.co.za) who owns five of Butch's rifles. Calitz also appreciates Butch's ability to shoot them, so, for a number of years, he has invited Butch to teach at the school he operated for PHs. With a twinkle in his eye, Butch will tell you that it was the double rifle that made Africa safe for the bolt-action. Here at home, Butch won the Western Double Rifle Championships with a .470NE in both 2003 and 2004.

A .470 Nitro, deadly as it is, is hardly the first choice for plains game, where most hunters prefer something with more reach and recoil that doesn't loosen their fillings. Butch builds bolt rifles also, on double-square-bridge Mauser actions, in lighter calibers. A few years ago clients started asking for single-shot stalking rifles, and Butch set to work to satisfy them, too. His prototype was based on the Westley Richards Model 1897. But that design, like many other 19th Century single-shots—the Gibbs Farquharson, the Sharps, the Holland & Woodward Model 1894—suffers from a basic flaw: a very steep firing-pin angle to the primer. This can lead to ignition problems and, with use, an enlarged firing-pin hole in the breechblock, which allows primer flow to freeze the action.
There is a better way.
The Hagn falling-block action was designed and patented by Martin Hagn in the mid-1970s and then manufactured by Hartman & Weiss, of Hamburg, Germany. Frank de Hass, in his 1993 book A Potpourri of Single Shot Rifles and Actions, described it thus: "Of all the quality single-shot actions I have seen, and there have been many, this action is constructed with the parts so arranged that the mechanism is astonishingly [and] intelligently clever."
He added, "The action is so well made and the inside so protected that even if you used the rifle everyday for a lifetime you might never need to disassemble it or to replace a part." In 2006, the owner of a firm that had just begun to build Hagn-style actions died; Butch bought the tooling and parts. He immediately made two design changes: He switched to disk-set strikers and decreased the lock time by changing the angle of the mainspring and strut. The final design had everything he wanted, including strength, reliability, elegant lines, generous surface area for engraving and a through-stock bolt. The through-bolt, which is also standard on his double rifles, significantly strengthens the junction of the receiver and buttstock.
One of Searcy's first Hagn stalking rifles was a .375 21/2″ with a 26-inch Pac-Nor Match Grade barrel carrying a quarter-rib with one standing and one folding leaf rear sight. Talley quick-detach rings hold a Swarovski Habicht 1.5 to 4.5x scope with duplex reticule. There's an ebony forend tip, a steel pistol-grip cap and an elegant leather-covered recoil pad. The lovely-but-strong stock is perfectly checkered at 24 lines per inch and has a classic beaded cheekpiece. The bluing, color case-hardening and fit are what one expects on a bespoke rifle. Ejection is positive. The rotary tang safety is equally positive and absolutely silent. The trigger is first-rate and the rifle is accurate. The final package weighs 8 pounds 10 ounces, but feels much lighter. It's wonderful to shoot, or just to look at.
No sooner had Butch begun making single-shots than through his door came an important client who asked, "Do you make a take-down version?" Ever the astute businessman, Butch responded, "Of course!" He didn't—but he soon would. The design he chose utilizes interrupted threads on the barrel and a proven latch that locks together two steel plates at a joint in the stock. That first takedown was chambered for the .375 H&H Magnum. The important client (I can't divulge his name; OK, it's Tom Selleck) was thrilled.
Over the past decade, the look and feel (and cost) of Searcy rifles have changed. Initially, his doubles were entry-level products—the simplest, least-expensive rifles in a niche where the top shelf was occupied by English and Continental guns that sold for six figures. Demand, as well as growth fueled by customer satisfaction, changed this. Searcy's matte-finish stainless steel was replaced by color case-hardened receivers, and boxy lines morphed to svelte. Searcy was achieving higher status in the rarefied world of double rifles, and the rising-bite action was a natural next step.
"It is, alas, complicated to manufacture and requires extraordinary gunmaking skill." This is how author Terry Wieland described the challenge confronting those who would try to replicate the fabled Rigby-Bissell rising-bite action. For decades, gunmakers have talked about doing this, but it was Butch Searcy who took it on.
The "rising bite" is a third fastener, a loop extension of the top rib that slots into a corresponding U-shaped trough in the standing breech. Then, like a badger emerging from its hole, the locking tab rises into the barrel loop from within the action as the toplever closes. Its appeal is perceived strength, a kind of gee-whiz novelty and, to some degree, the difficulty of its manufacture (at least in the days before computerized, multi-axis machining). Thomas Bissell's Patent No. 1141 of 1879 became the foundation for J. Rigby & Co.'s best guns and, ever since, it has been known as the Rigby-Bissell Design.
Its use continued until the mid-1920s, when increasing manufacturing costs and the shrinking post-WWI market for bespoke guns led to its demise. Total production is unknown, but it was likely about one thousand. Today, thanks to a resurgent interest in rising-bite actions as well as their overall quality, these vintage Rigby guns are becoming increasingly pricey.
We know of no comparative testing that establishes the rising-bite as stronger than other actions, but many connoisseurs believe it is. Furthermore, nothing about bespoke guns satisfies a need; such guns are all about "want" and for decades certain aficionados have wanted the rising-bite to return. Butch Searcy was intrigued by the mechanism and finally decided to build it to give his customers another option. Roger Sanger, a collector from Sun Valley, Idaho, loaned Butch a pair of 1903 rising-bite Rigby 12-bores. Butch took off the key dimensions and loaded them into a CNC machining center, then set about programming the computer—a nights-and-weekends job while meeting his order commitments. The outcome, a .470NE, debuted at the 2010 Safari Club International show in Reno. A greatly enhanced version will be at SCI 2011.
No one would suggest that a top-grade Rigby rising-bite gun was ever unworthy of London Best status, yet the original had two characteristics that fall outside the accepted definition of "best": The floor of the receiver is pierced, thus exposing the bottoms of the barrel lumps; and the gun is not stocked to the fences. Searcy's modern rising-bites have solid floors and they are, in fact, stocked to the fences. Prices start at $45,000. Searcy also offers the traditional rebated, Rigby-style lockplates, if so desired, as well as extra sets of shotgun barrels or any other feature.
More than a century ago, the 26th President of the United States, Theodore Roosevelt, said, "Every man owes a portion of his time & income to the business or industry in which he earns a living." Americans enjoy the most liberal firearm rights on earth, but for many decades a variety of forces have been trying to restrict or eliminate those rights. The National Rifle Association of America was formed (www.nra.org) in 1871, and today it has four million dues-paying members. Its most important function is protecting firearm freedoms for all Americans. Butch, like President Roosevelt before him, is a Life Member of the NRA, and he has to date donated four rifles to the group to help raise funds.
(He has also donated 10 rifles to Safari Club International, four to the Dallas Safari Club and even two rifles to my granddaughter's softball league. Kim Rhode, who won two gold medals and a bronze in Olympic doubles trap, has also received Butch's support. In honor of her achievements, Butch presented her a .375 H&H double rifle with gold inlays in the likeness of her medals, five Olympic rings and her shooting a clay bird. Kim took the rifle to Zimbabwe and used it to shoot a Cape buffalo.)
If you get to tour the Searcy factory, beware. On my first visit, after I'd examined a couple of rifles, Butch innocently asked, "Would you like to see the .600 Nitro?" "Yes" was hardly out of my mouth before he flipped it across the room to me, muzzles over buttstock. My brain was processing frantically: A .600 double weighs 16 pounds and costs five times more than my first house . . . and he's THROWING IT AT ME?! Miraculously, I plucked it out of the air with no injuries to it or me. I'd been had! The "rifle" was rubber and weighed about a pound. Butch had built two real .600NEs for Steven Spielberg's Jurassic Park—The Lost World, but the object of my torment was a look-alike prop. This was my official welcome to B. Searcy & Co., in Boron, California, home of the only All-American double rifle.
See www.searcyent.com or call 760-762-6131