This dish takes about 14 hours to prepare – but it definitely is worth the effort!
Ingredients
A Springbok, Impala, or any venison leg
Marinade
5 ounces (150g.) cocoa powder
4 tablespoons salt
2 teaspoons dried red pepper flakes
1 teaspoon ground cloves
2 tablespoons brown sugar
2 tablespoons olive oil
Vegetables
About 1.75 pounds (800g.) of a combination of fresh veggies: squash, zucchini, cantaloupe, green and red pepper, mushrooms and onions.
Two cloves of garlic, skinned.
3. Chocolate sauce
7oz (200g.) water
4 tablespoons cocoa powder
6 tablespoons sugar
2oz (60g.) butter
8-10 Shepherd's Tree leaves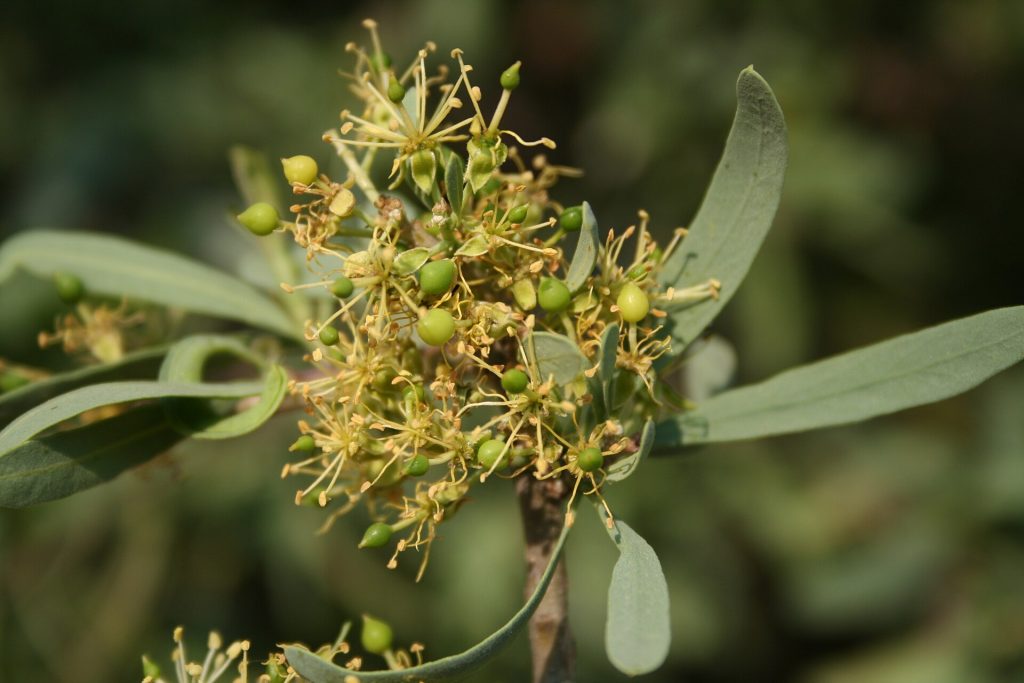 Method
Marinade
Combine all the ingredients for the marinade to create a thick paste. 
Leg of Springbok
Make 3″ to 4″ long cuts into the leg, about 1/2″ deep
Coat the leg generously with the marinade, cover and leave for 12 hours to marinade in a cool place
Preheat an oven to 450° F (230° C or gas mark 8)
Place the leg in a deep roasting dish in the oven and cook for 30 minutes
After 30 minutes, turn the heat down to 420° F (210° C or gas mark 7) and cook for a further 1 hour and 20 minutes
Pierce meat with a skewer to test, if juices are pale pink, the meat is ready
Remove from oven and let rest for 10 minutes
Chocolate sauce
Add the Shepherd's bush and water to a pan, bring to a boil, and simmer for 30 minutes
Add cocoa powder and sugar and boil until thickened.
Stir in the butter
Vegetables
Combine and fry in a hot pan in butter for 3 minutes
Plate everything. Sprinkle some paprika and serve.
Enjoy!